Get off the sidelines and see why we are the fastest growing company in the decorative coatings industry. You will leave with finished 2ftX2ft Reflector™ epoxy samples, ready to sell projects right away if you have experience applying 100% solids epoxy. If you have already attended, this will be a great time to take advantage of some free re-training and a chance to make more samples.
Get your registration forms in or give me a call to register over the phone.
Spring 2013 schedule
Mar 13 & 14

Apr 24 & 25

May 22 & 23
Cost: $350 for the first and $200 for any additional, we take a $50 per person deposit to reserve your seat (s).
Times: Class starts at 8:30 am on both days and are usually concluded by 3:00-4:00 in the afternoon.
Location:
1569 Hamlin Rd Rochester HIlls MI 48309 Look for Ro Tech Commons Sign on south side of Hamlin.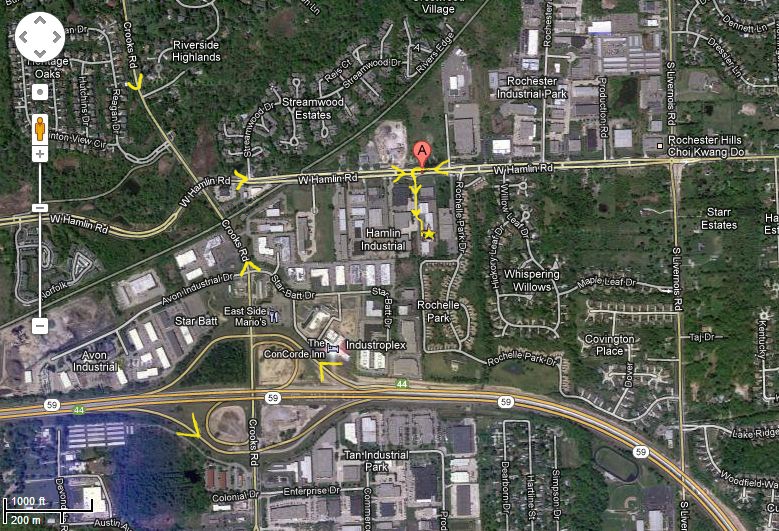 To register for an upcoming class DOWNLOAD THE REGISTRATION FORM (excel) and email it sales@elitecretemi.com
If you prefer to register over the phone, please call us.
We're available anytime at 248.343.0709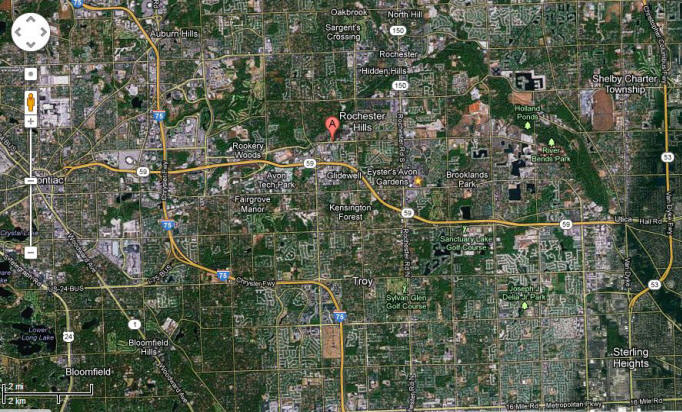 ---
Whether you are new to the business, considering getting into the business or are a seasoned contractor, we recommend you to attend one of our highly regarded training seminars to get the full exposure to the benefits and application of our products and finishes. Elite Crete Systems training seminars are two days of extensive hands-on instruction and honest discussion. The goal for each seminar is to get you started by teaching all of the basic aspects of the various finishes, systems & products, effective marketing techniques & business development. In addition, we will discuss product chemical composition and product specification history to ensure your companies understanding, success and longevity.
We have specifically designed our training seminars to be "real world" instruction so a person with the right skills can immediately begin to install beautiful finishes while creating a profit. As with any skilled trade, practice makes perfect. We recommend new contractors start with samples or projects for themselves to perfect their techniques before marketing finishes professionally, but the training class is a must for understanding the basics, and why we require certain key steps to be followed.
We are here to provide you the best product for the job, when you need it, not to sell you a "business in a box" or a "start up package". We provide lunch both days. You will leave with the knowledge and confidence to install any of our overlay applications – interior epoxy systems, thin stamped overlays, splatter textures, thin stained micro-finish, and trowel textures. You will take home sample boards that you and your classmates will create during the class, a binder complete with all technical data, mixing ratios, coverage charts, cost per square foot data, and a complete product pricing catalog. Most importantly, you will leave confident that we will provide the technical and logistical support you require as a professional contractor. You will see first hand what sets us apart. We take great pride in the level of personal service we provide our contractors.
The course is hands-on and instructive in nature; wear work clothes.

We look forward to working with you.
REFLECTOR™ Enhancer
- For creating stained patinas looks with more color variety and less unpredictability of stains
E100 Series Premium 100% Solids Epoxies - VOC free, clean and pigmented, durable coatings
CSS EMULSION™ - The toughest most versatile breathable clear exterior sealer available
Polyaspartic - Clear and pigmented protective coatings.
CLEAN-PRINT
™ Liquid Release Agent
CHEM-STONE
™ Reactive Stain
ULTRA-STONE
™ Antiquing Stain
HYDRA-STONE
™ Dye Stain
PORTION CONTROL COLORANT
™ & SYNTHETIC PRIMARY PIGMENT™ -The most versatile colorants available
THIN-PRINT
™ Texture Skins
And much more…
Who Should Attend These Seminars?
Anyone with detailed experience in the construction trades wanting to make more money now.

Existing floor coaters or contractors ready to make more profit and add more versatility to their offerings.

Anyone who wants to explore an possible business opportunity in this industry
Why?
You will learn the basics through the most detailed applications in the decorative concrete and custom interior flooring industry from the exclusive supplier and trainer of these systems in Michigan since 2002.

You will develop and create added application solutions to increase profit and marketability.

You will learn how to improve on-site estimating, marketing, sales techniques\

We show you instant installation revenue opportunities you never knew existed at this price point.

Our material and support are the best in the industry.
OUR DISCUSSION FORUM, CONCRETE LOCATOR